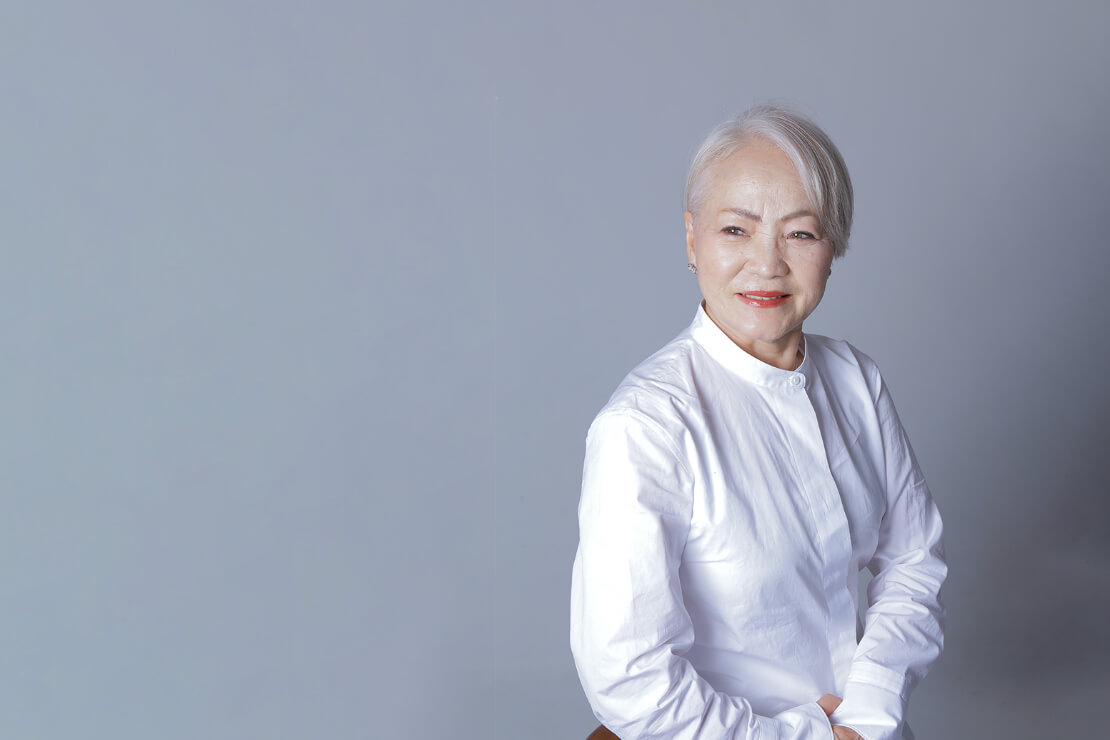 Introduction
Best wishes to everyone in the industry
Throughout my nearly half a century in the esthetics business I've always felt the field was very rewarding.
Back in 1990, the field of esthetics was predicted to grow into a trillion yen industry. The world started to realize that not only external beauty but also internal beauty was important for women to live actively, positively, and cheerfully.
Moreover, as venues where women can work actively have expanded with the enactment of the Act on Securing, Etc. of Equal Opportunity and Treatment between Men and Women in Employment, esthetics has become part of our daily lives.
As a result, the number of workers in the field has increased with many young people aspiring to become estheticians, and the number of salons throughout Japan has grown. On the other hand, however, improvements in working environments including education have not caught up, leading to the exit of many young estheticians from the industry in despair and the continuance of an environment that makes it difficult to develop experienced workers.
In light of this situation, we thought priority should be placed on education to satisfy both the customers and employees, and the majority of time allotted to awareness education for technicians, service providers and specialists.
We were also convinced that becoming a fully competent professional leads to customer satisfaction, and education above all would lead to advancement of the industry.
It is especially important to ask ourselves how much our work is needed in society, what kind of results it brings, and whether it is important for society and the kind of work we can be proud of. How many tired and somewhat discouraged souls can we save while standing by our customers to whom we provide treatment?
An esthetician can bear her soul and convey her feelings to as many customers as she pleases. The role of an esthetician is not limited to working at a salon that serves only healthy people as in the past, but has expanded to include service for people with health issues and those with temporary conditions.
Specialists should not advertise their skills and knowledge alone but also assist customers through their work, manage their shops to please customers, and foster competent human resources. These are their raison d'être in society.
We want to further improve this field and the work of esthetics. We want to develop this profession into something we can be proud of. In order to do so, we want to learn with people who share the same aspirations.
What we must do now is to hand down an admirable type of business to the coming generations. We want to establish a pillar of education for that purpose.
Masako Sudo
President
TESIO International Co.,Ltd.
Profile of the president
Joins Takahashi-Shoji-Barber. that is the predecessor of Socié World
Assumed the post of shop manager at Hair Salon Socié
Promoted to the post of Chief Executive Directo
Promoted to the post of President
Resigned from the post of President at Socié World and assumed the post of Advisor at SWP Holdings Inc.
Activities in the industry
Vice Chairperson of All Nippon Esthetic Association (AEA)
Vice Chairperson of Japan Esthetic Promote Association (JEPA)
Chairperson of Japan Esthetique Research Foundation (JERF)
Comprehensive Vocational Ability Evaluation System Maintenance Committee Member at Japan Vocational Ability Development Association
Councilor at Japan Esthetic Examination Center (JEEC)
Clues to Mental Refinement for Working Women
published from Gentosha in 2013

Corporate philosophy
TESIO contributes to enriching society through esthetics
Beautifying life
Although beauty is not a basic necessity in life, it brightens your day.
Moreover, there are as many kinds of beauty as the number of people.
It exists in you as well.
This is why anybody can become more beautiful.
You can spend each day more elegantly
Whether you're healthy or not, or young or old.
TESIO brings out the "beauty in you."
Esthetics can contribute more greatly to society. Society can become more enriched through esthetics.
We aim for esthetics that will become a bridge to the future.
Each and every employee shall strive to improve their personal qualities through work.

We shall engage in work sincerely with the spirit of "prioritizing logic and principle before profit or merit."

We shall foster human resources that can satisfy the needs of our customers.

We shall engage in work with a spirit of gratitude to all people involved.

We shall strive for advancement of the industry while embracing trust.

Scope of business and activity
Providing advice and consultation for esthetics business
Guidance for opening salons
Instruction in management for owners
Workshops
Educating and fostering salon managers
Development of cosmetics and esthetics goods, and the provision of corresponding advice
Fostering and consulting estheticians for medical institutions
Lectures
Providing consultation for salon operation
Collaborations with other fields
Educating and fostering salon managers
Providing instruction and technological development using Japanese technology
Instruction in the Japanese approach to service and client treatment
Development of cosmetics and esthetics goods, and the provision of corresponding advice
Participating in planning new businesses

Company outline
TESIO International Co.,Ltd.
#508,4-13-1 Jitchaku, Urasoe City,Okinawa-ken 901-2122,Japan
3rd floor,3-8-1 Tateishi Building Higashi Nihombashi,Chuo-ku Tokyo 103-0004,Japan
TESIO International Salon